Mindful programs that provide an intensive, intuitive experience for all levels of practice

Level 1 Program:
For those just getting started on their journey to mindfulness.
Level 1: The LIFE-CHANGING THE POWER OF PRESENCE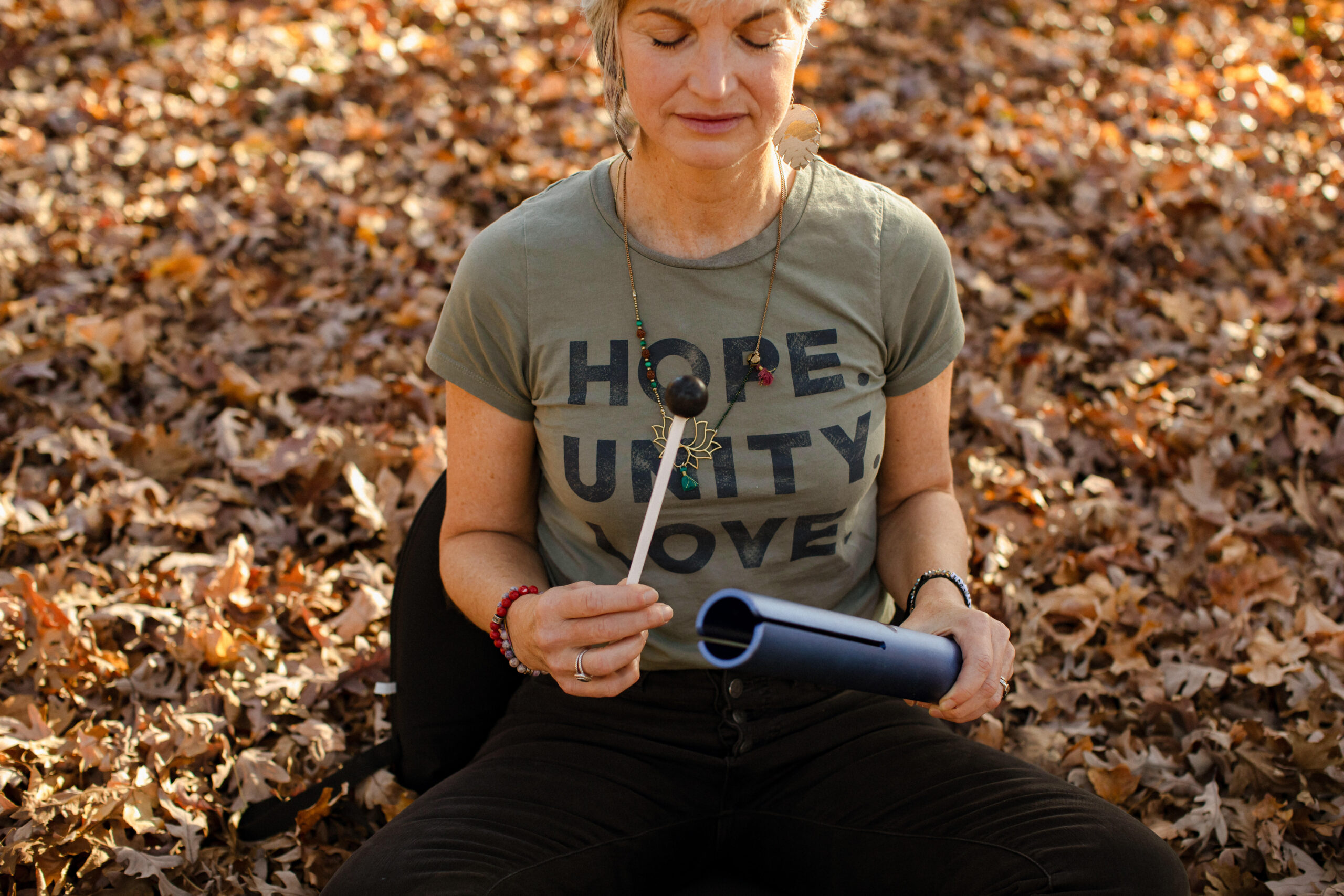 Get started on your journey by learning the power of presence.
Are you tired of feeling stressed, worried and/or frustrated? IS your life,
your work? Do you blame others for your unhappiness? Do you put off
your happiness for some future time? The old, "I'll be happy when
_________ or I will prioritize myself when _________" Do you spend too
much time thinking about things that have already happened, and wish
they were different? Do you want be physically and emotionally healthier?
"Prolonged stress puts your body in a continuous state of readiness (fight, flight, freeze) also known as chronic stress. When your body has no time to re-establish equilibrium, it becomes overworked and your immune system weakens, making you susceptible to sickness. Many essential bodily processes are disrupted and your risk of health problems increases. Stress plays a part in up to 75% to 90% of human diseases, according to researchers."
Are you willing to try something new to improve your everyday life? Do you want to begin to understand what being present means? Do you want to try to live your life differently than you have in the past? Would you like to feel more joy, more focused, more calm, more loving, and connected to other people?
Practicing mindfulness makes all the above possible.
What if… the key to peace In your life is getting comfortable with yourself and all that goes on around you? What if everything you need to feel fulfilled is already within you?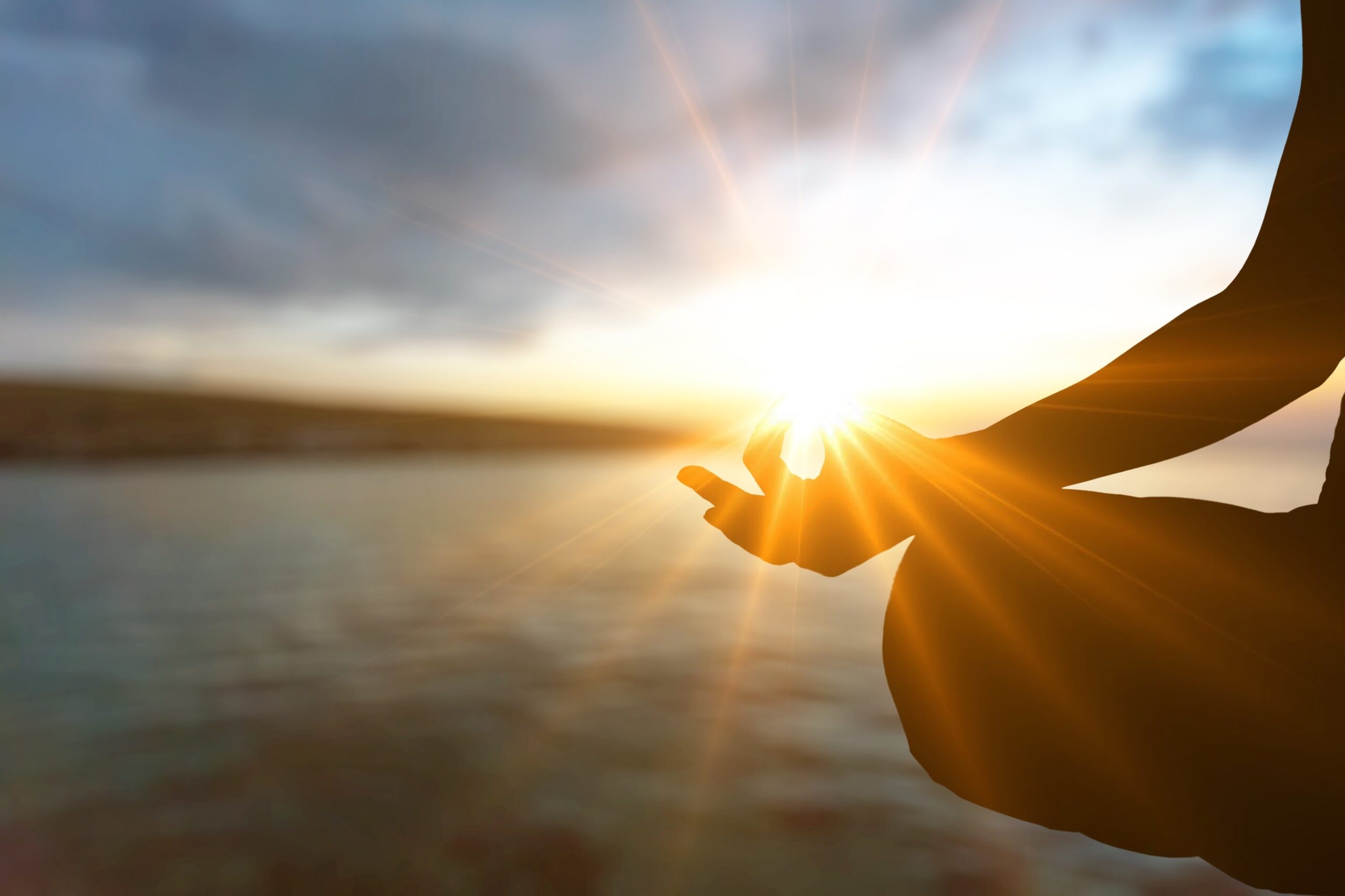 It seems simple and yet so difficult to actually do. However you will not know
unless you try. Don't be afraid to make a change- especially, if things aren't
working for you. The easiest thing to do is to continue doing things the same way, which creates boredom, anxiety, resentment and frustration. Instead I challenge you to make room for change, for growth and for letting go of certainty. The only thing that is certain is that one day you will die- that is certain. So until then …
Do you want to live? Do you want to live life fully? Do you want to live life without regret? Do you want to feel more connected to your partner? Do you want to live life with less stress, anxiety, frustration, anger, jealousy, shame and guilt?
If you have answered yes to all of the above, I have something to teach you ….I have gone on this journey myself, I have changed my thinking, my behaving and my beliefs in order to support a more content, adventurous, loving, connected life. I have supported so many others on this journey too. Here is what they have to say:
"The most significant impact mindfulness has had on my life is teaching me how to truly love myself, flaws and all. It has taught me how to accept both the good and bad things that have happened to me. You don't have to like them but learning to accept them has changed my life. I have much better relationships with family and friends because you learn to really listen and not assume you know what people are thinking or are going to say. Another part of mindfulness I have loved is it has taught me to stop and look up. It is amazing what you see when you learn to stop and look up. "
"You helped my family and I at a really painful time in my life and theirs. I am forever grateful for the help you were able to provide us through your services. It was huge help having you there for us and greatly appreciated! ❤ I would highly recommend you to everyone who needs your services. I have many times to different people over the years I would not have been strong enough to move on in my life without you help me through it all. Thank you with all my heart."
"Jacquie has guided us to open our hearts and love our true, authentic selves. She has taught us self compassion and helped each of us recognize the physical sensations we experience with every emotion and provides tools on how to manage these emotions. Jacquie has helped us learn how to be present, focus on what we can control and let go of what is out of our control. We are grateful that we are continuing to grow emotionally and learn together! "
"There have been thousands of moments in my life that I have not seen. I wasted those moments. It's disheartening that I didn't know what I was missing. I don't want to miss anything anymore. This is the hardest thing I have had to do, (and I run a multi million dollar company.) I would have thought a year ago this is complete bullshit. However, I feel the difference now from a year ago and I just want to keep improving and become a better Husband, Dad, and human."
DON'T BE AFRAID TO TAKE THE STEP
Believe me it is not BS. Success in life is deep connections to others. We
cannot deeply connect if we are fighting ourselves and those we love.
We need to figure this out for ourselves because when we do everyone
around us will be happier too. This program is for MEN and women. "No
person is an island". We are all connected.
Instead of putting your head in the sand (addicted to work, shopping,
substances, social media, negativity, self help, food, etc.) open your eyes
to how amazing your life can be by being present.
Don't be afraid to take the step. If YOU want to change or if you think
the people around you need to change for you to be happy, book a
connect call (with a link to my calendar) to see if you are ready to invest
in your own well-being and transform your present moment and your
future, so that you and everyone around you flourishes.
What The Program Includes:
60/75 minute bi-weekly teaching and practicing calls on zoom
Assessments to help you understand your values, understand yourself better and create success (deep connections) in your life
Specific assignments that help you to lean into the present moment and really get you feeling focused, calm, empowered and loving.
A 6 month personal action plan broken down into 30 day increments
Monthly goals and check-in 30 min individual
Monthly Personal growth and transformation zoom calls with Jacquie
Enrollment into a private Facebook group of like-minded committed individuals who are also on their way to living a mindful life.
Monthly group meetings where we can support each other personally on this journey.
Sign up before November 17th and save, plus get a bonus 3 hour in-person or virtual retreat (March 12, 2022), $120 value.

Group Program: $3,999 (until October 31st) / $4,499 after
Individual Program: $6,999 (until October 31st) / $7,999 after
If you prefer to work solo we will do all the same work + more
individually, meet twice per month and you can join the group sessions if
you like.
Level II Program:
This program is best suited for those who have previous experience in mindfulness training.
SELF LOVE AS A GIFT TO YOURSELF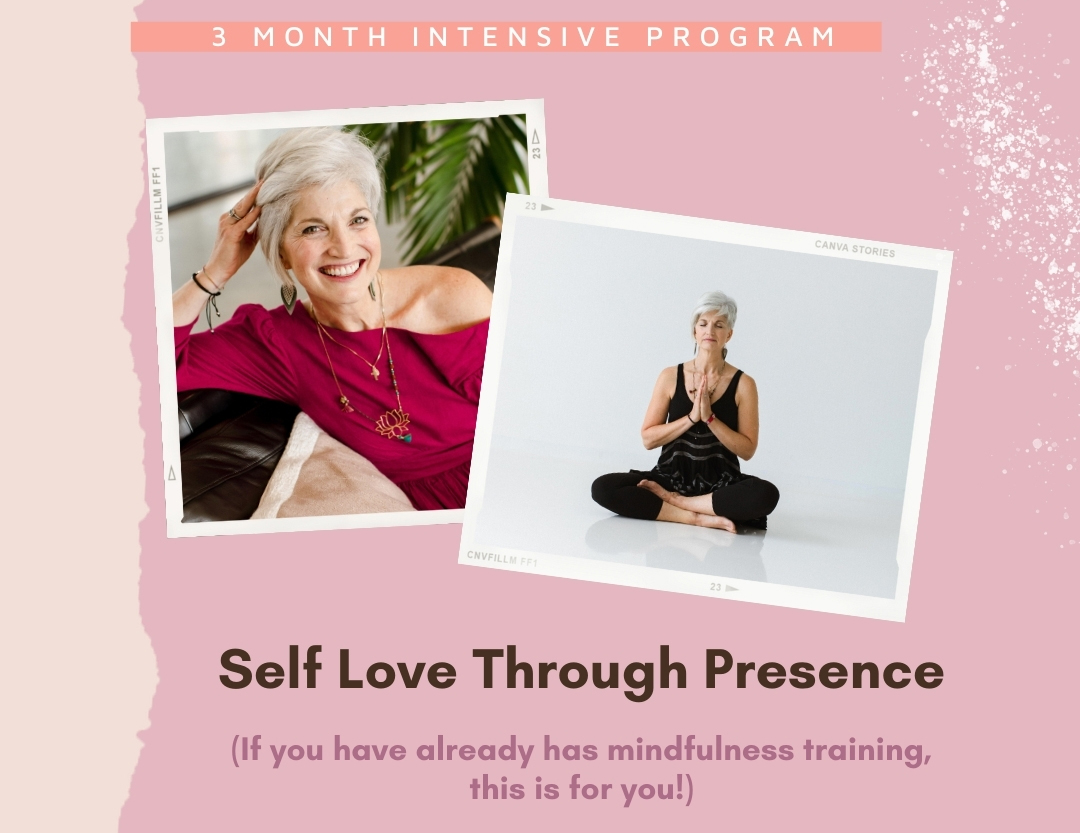 Are you ready to feel the life changing benefits of living in the present moment?
This will be a gentle nurturing place for women to open up to their true selves and practice loving themselves as they show up (which is not always pretty and together). We are so much more than sugar,spice and everything nice. This journey will include calling in our divine feminine energy and will use individual and group sessions to practice. We will release old habits (our previous versions of ourselves that keep us feeling burdened and not enough) that no longer serve us and bring in some new vibrant energy to replace it and begin to manifest what we truly wish our lives to look like. Free from anxiety, judgement, fear, comparisons and control.
Benefits Of Practicing Peace:
Reduces stress, depression and anxiety

Improves physical health

Makes us more resilient

Improves relationships

Increases emotional intelligence 

Increases working memory 

Leads to more creative and joyful endeavors
"Loving yourself is not vanity, it is sanity"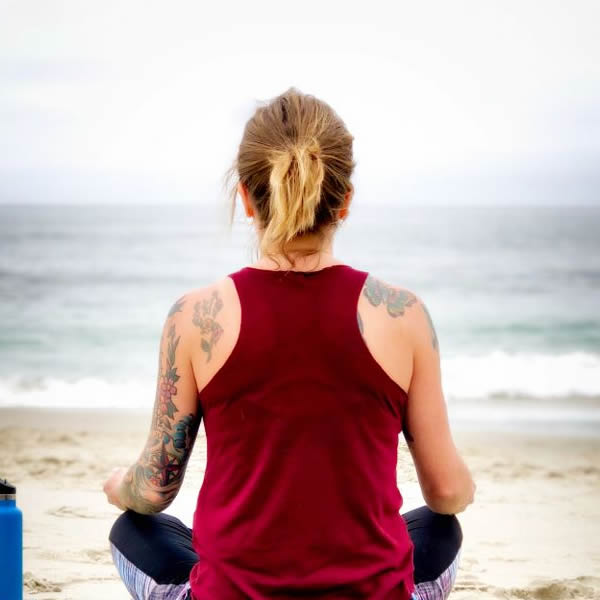 You deserve to live a life free from anxiety, worry, comparisons, and resentment.
Take The First Steps and Live In Awareness, Presence, Peace & Joy
Jacquie has taught thousands of people how to live in the present moment and to let go of worries, guilt and resentment. Let her show you the tools that helped her to become a more peaceful and joyful woman, wife, mother, friend and healer.
This program is designed to take you from distracted, unfulfilled and anxious into focused, playful and present.
If you are tired of worrying and feeling stuck, it's time to try something new.
If you are unsure about investing in yourself, and this process, schedule a one-time session.
SELF LOVE AS A GIFT TO YOURSELF
If you are ready to let go of the past and stop spending so much time worrying about the future, If you are ready to thrive in this world and live more peacefully moment to moment. it may be time to listen to that deep knowing. Make no doubt about it …You are investing in your mental health and well-being and the value is priceless.
A 3 month

individual

program that meets bi-weekly for

60/75

minutes for 12 weeks and address healing at all levels. 

Office hours for Q & A monthly

Video trainings and recording of coaching sessions

(optional

)

Recorded meditations that you can listen to and stay consistently in state of awareness.


Monthly

group

meetings where we can support

each other

personally 

on this journey.

The Foundation
The foundation of the program will be Mindfulness and connecting to yourself, I will help you along your journey by intuitively connecting to what you are needing. Each week we will focus on an aspect of presence and mindfulness to increase our mental health and well-being.


What To Expect
 The program will involve personal meditation practices, neuroscience, daily rituals, mantras, breathwork,  self compassion, affirmations, intentions, journaling and self discovery. 

"Mindfulness has helped me to open my heart and to love my true authentic self. It has taught me self compassion and helps me recognize the physical sensations I experience with every emotion and provides tools on how to manage these emotions. Jacquie has helped me learn how to be present, focus on what I can control and let go of what is out of my control. I continue to grow emotionally and learn. I cannot thank Jacquie enough for all the tools she has taught me and continues to teach me."
"I first walked into Jacquie O'Malley's office more than a decade ago, I was extremely skeptical that I could think my way out of the darkness, depression and anxiety I had been immersed in for years. I'm also not going to lie, it took hard work and patience from the both of us but I can honestly say that with Jacquie's guidance and wisdom I have learned to slow down the noise and chatter in my mind long enough to ask "Is that really the truth?". With her help I have learned that "Always and Never" are not reality and that "I Should" is simply unkind. Mindfulness has saved my life, my marriage and my family and has taught me I am Enough and I am loved Enough. Jacquie has truly made a difference in my life and I will be forever grateful to her."

My goal is to create a compassionate, peaceful and decent world, one human at a time… Let us have the courage to start with ourselves."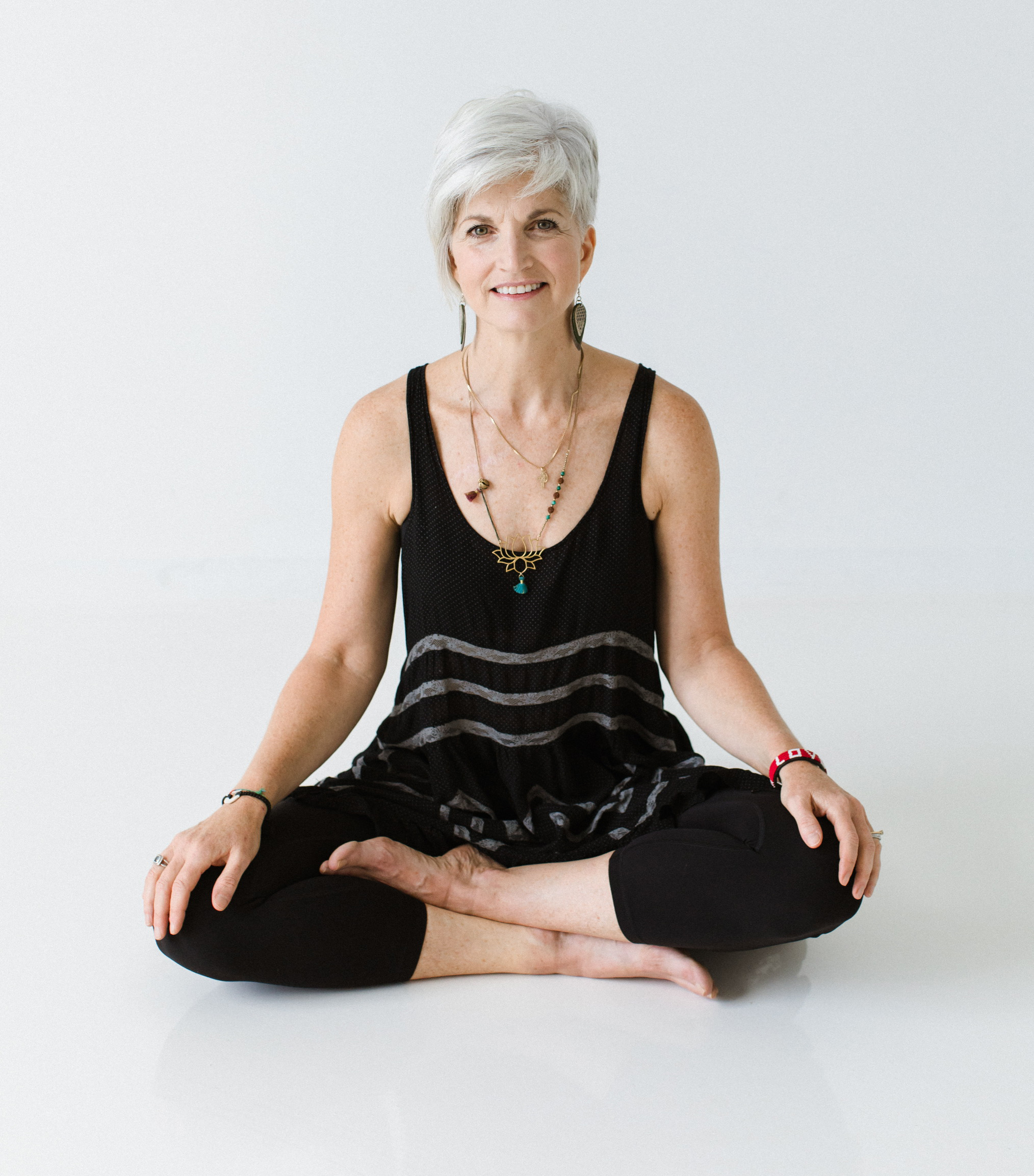 Jacquie is an intuitive mindful  life coach. She has been working with clients for 20 years. She is passionate about teaching  humans how to pay attention and cope with their minds, (because what you pay attention to becomes your present moment) and to love themselves unconditionally, so that they can live a full, conscious and joyful life.
Mindfulness, compassion and wisdom are the foundations for a full and healthy life. All ages can learn these skills. We are here on this earth to serve and to grow into the best version of ourselves. Each person that we encounter is a gift on the journey meant to teach some valuable lesson. 
People who benefit from working with me are ready to leave their unhealthy patterns behind them. A person who is ready to commit to themselves and spend time getting to know themselves in an open and honest way. They are open to the idea of  feeling uncomfortable in order to grow.
Credentials:
Master's in Counseling Psychology from Temple University. 

Certified Mindfulness Educator through Mindful Schools in CA since 2014

Pursuing Holistic Life Coach Training
Learn to love yourself and live.